Looking back at fashion from the year 2000, it's interesting to see just how much has changed in such a short period of time. The styles and trends from that era are now considered classic, and many of them are making a comeback on today's runways.
If you're looking to add a little bit of Y2K flair to your wardrobe, we've got you covered. In this blog post, we'll take a look at the top 10 Y2K icons from the year 2000 and show you how to get their look!
So, without further ado, let's take a trip down memory lane and explore the top 10 Y2K fashion icons…
Britney Spears
Number one on our list is none other than the original queen of Y2K fashion: Britney Spears. Britney defined the style of an entire generation with her iconic looks from that era. From her schoolgirl outfit to her all-denim ensemble, Britney's style was both unique and highly influential. If you're looking to channel your inner Britney, our advice is to go for a mix of playful and sexy looks.
To get Britney's iconic schoolgirl look, start with a plaid skirt (preferably mini) and pair it with a cropped white tee. Add a pair of knee-high socks and some Mary Jane heels, and you're good to go! For a more grown-up take on Britney's style, try pairing denim shorts with a halter top and statement jacket. Don't forget the platform sandals – they're essential for nailing that Y2K vibe.
Jennifer Lopez
Next on our list is the one and only Jennifer Lopez. J.Lo was another style icon from the Y2K era whose looks are still relevant today. She was known for her sexy, curves-hugging dresses and her signature half-up, half-down hairstyle. If you're looking to channel J.Lo's signature style, our advice is to focus on body-con dresses and figure-flattering silhouettes.
To get J.Lo's look, start with a tight, curves-hugging dress in a neutral color. Pair it with some strappy heels and understated jewelry, and you're all set! If you want to add a J.Lo-inspired twist to your look, try wearing your hair half-up, half-down with a middle part. To get that signature J.Lo to glow, don't forget to add a touch of bronzer!
Doja Cat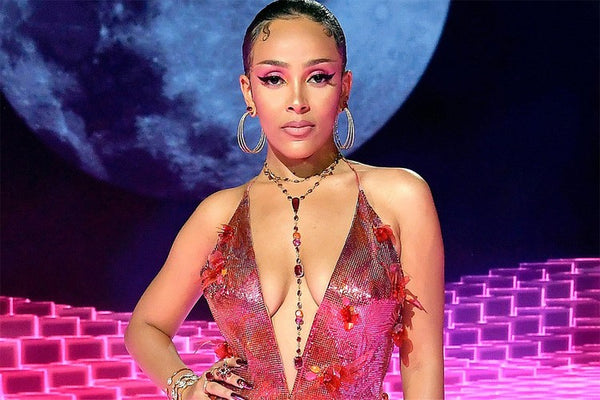 Doja Cat is a relatively new style icon, but she's already made a big impact on the fashion world. She's known for her unique sense of style, which often includes vintage finds and one-of-a-kind pieces. Most recently, she's been seen rocking a pair of vintage Dior sunglasses. If you're looking to get the Doja Cat look, start by raiding your local thrift store for some unique pieces. Her style is all about being individual and standing out from the crowd, so don't be afraid to experiment!
When it comes to nailing the Doja Cat look, vintage sunglasses are a must. To find a pair that's unique and stylish, try shopping at your local thrift store or online. Once you've found the perfect pair of shades, complete your look with a vintage-inspired dress or top. And don't forget the platform shoes – they'll help you channel Doja Cat's signature style.
Paris Hilton
No list of Y2K fashion icons would be complete without Paris Hilton. She was the original reality TV star and one of the most popular socialites of her time. Paris was known for her "blond bombshell" look, which often included crop tops, miniskirts, and sky-high heels. Paris Hilton, the heiress famous for her parts in the reality television series The Simple Life and beyond, lived a lavish lifestyle of holidays, parties, and spoiling her pets. Hilton's style was all about being sexy, confident, and having fun.
To get Paris Hilton's look, start with a cropped tank top or bustier. Pair it with a mini skirt or shorts, and add some sky-high heels. Accessorize with oversized sunglasses, statement jewelry, and a designer handbag. Finish the look with Hilton's signature blonde hair and pouty lips.
Beyonce
Beyonce needs no introduction – she's a global superstar and one of the most influential women in the world. Beyonce was known for her sexy, confident style that often included body-con dresses, crop tops, low-rise jeans, statement hats, and stiletto heels. In Y2K, Beyonce was a member of the best-selling girl group Destiny's Child. As a solo artist, she has won 28 Grammy Awards in her career.
To get Beyoncé's look, start with a body-con dress or crop top and pair it with low-rise jeans or shorts. Add some stiletto heels and statement jewelry, and you're all set! If you want to add a Y2k-inspired twist to your look, try wearing your hair in big, bouncy curls. And don't forget the smoky eye – it's essential for nailing that Beyonce vibe.
Bella Hadid
Bella Hadid is a model and style icon who first rose to fame in Y2K. She's known for her striking features, edgy style, and runway-ready looks. Bella is often seen rocking oversized sunglasses, crop tops, and distressed denim. When it comes to nailing Bella's signature style, less is more. Keep your makeup natural and your clothing simple, letting your unique features shine through.
To achieve Bella's model-off-duty style, try pairing a white crop top with high-waisted jeans and oversized sunglasses. Add a pop of color to your shoes or handbag, and you're good to go!
Kendall Jenner
Like her sister Kim, Kendall Jenner first came into the public eye in Y2K when their reality show, "Keeping up with the Kardashians" began airing. Kendall was just nine years old at the time, but her style has always been ahead of her years. In the early days of KUWTK, Kendall could be seen sporting girly dresses and lots of pinks (remember when she had that phase where she wore a pink Juicy Couture tracksuit everywhere?). But as she's grown up, Kendall's style has matured too. These days, she's known for her killer street style, which often includes distressed denim, crop tops, and cool sneakers.
To channel Kendall's Y2K style, start with a pair of low-rise jeans (bonus points if they're distressed). Top them off with a baby tee or cropped tank top. Then add some strappy sandals or sneakers. And don't forget to accessorize with some oversize sunglasses.
Christina Aguilera
Christina Aguilera was one of the biggest pop stars of Y2K, thanks to hits like "Genie in a Bottle" and "What a Girl Wants." She revolutionized pop music in 2002 with the release of one of her most popular songs, "Dirty." Christina's style was always sexy and confident, with a focus on crop tops, fishnet stockings, pink leather accessories, feminine cargo pants, and heeled boots. Her style is a mix of feminine and masculine elements, which makes her stand out. If you're a fan of the dark Y2K aesthetic, definitely take inspiration from her iconic looks.
To get Christina Aguilera's look, start with a pair of cargo pants or leggings. Top them off with a crop top or fishnet tank top. Add some heeled boots and feminine accessories, like delicate jewelry and a flowy scarf. And don't forget the pink leather jacket! It's the perfect finishing touch to this edgy, Y2k-inspired look.
Tiffany Pollard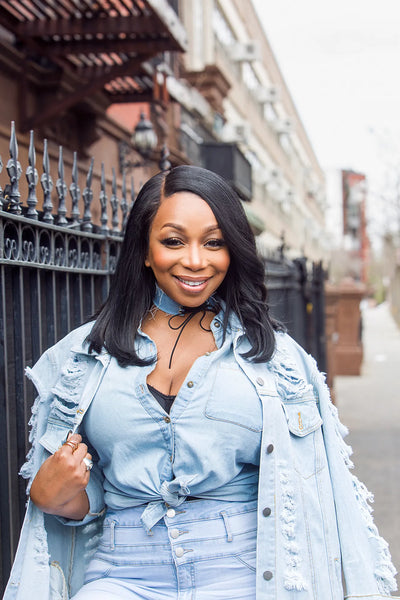 Tiffany "New York" Pollard is a reality TV star who first rose to fame in Y2K on the show "Flavor of Love." She was known for her outrageous personality and outlandish fashion sense. Tiffany's style consisted of lots of animal print, sequins, body-con dresses, and fur. She wasn't afraid to take fashion risks, and she always looked fabulous doing it. If you're looking for a bold Y2k-inspired look, definitely take some style cues from Tiffany Pollard.
To get Tiffany's signature style, start with a leopard print dress or top. Pair it with some sexy heels, and add some fur for a luxurious touch. If you really want to go all out, rock a sequined dress as Tiffany did on many occasions. You'll definitely turn heads in an outfit like this!
Sarah Jessica Parker
Last but not least, we have Sarah Jessica Parker. She's best known for her role as Carrie Bradshaw on "Sex and the City," which aired from Y1998-Y2004. Throughout the show, Carrie's style evolved from preppy and conservative to sexy and trendsetting. She was known for her iconic looks, including tutu skirts, crop tops, Statement pieces, eye-catching accessories, funky hats, and fur coats. This icon was always ahead of the trends, and she continues to be a fashion inspiration today.
To get Carrie Bradshaw's style, start with a tutu skirt or a flowy dress. Add a crop top or statement blouse. Then accessorize with some bold jewelry and sunglasses. And don't forget the fur coat! It's the perfect finishing touch to this Y2k-inspired look.
In a Nutshell
Now that you know about some of the top Y2K fashion icons, it's time to start channeling their style! With a little bit of inspiration, you can easily create a Y2k-inspired outfit that will turn heads. So go ahead and raid your closet (or your mom's closet) for some vintage pieces, and get ready to rock the Y2K look!
If you're looking for ONE place where you can find everything you need to rock the Y2K, then our website is surely the best option. We have more than 600+ Y2K inspired clothes and accessories and also +150 reviews.
So make sure to have a look at our different collections such as: hoodies, sweaters, sunglasses and our general Y2K clothing collection.